A Copywriter Vs Content Writer: How To Know Which One To Hire?
Quality content is crucial for any business that wants to stand out. Written content plays a vital role in:
SEO strategy;

Educating customers;

Ad performance;

Brand reputation.
And while it might seem easy to put together an article or a website copy, it should contain much more than just nicely placed words. To achieve the level of content that is relevant, informational, useful, and complements your SEO strategy is a challenging task.
That's why companies hire professionals who earn their living from writing. But like any other profession, writing is multifaceted. You need to know what writer to hire for different assignments.
And in this case, one of the biggest questions is whether to hire a content writer or copywriter.
For a very long time, the term copywriter was used to describe a person who produces sales copy, which automatically continued to be used for every piece of content a business composes to get money.
And while the primary goal of content to gain customers and sales remains, copywriting and content writing have different objectives and should complement each other rather than be mixed up.
In this article, I will try to explain what is a copywriter and content writer, what makes them different, and in what case you should hire them.
So, let's begin!
What is a content writer?
Content writing refers to web content such as blogs, articles, landing pages, social media, white papers, and generally informative texts. Usually, content writers produce long-form pieces with the goal to attract, engage, and convert readers to buyers.
Unlike direct response copywriters, content producers' primary goal isn't necessarily to sell. It can be to teach about the product, create awareness, and communicate with readers.
Content writers also work closely with SEO. They research and plan content to make sure it's optimized for readers and search engines.
For instance, a content writer creates a blog post on using your product and getting the most out of it. It might not lead to a direct sale, but it's still there on a different part of the sales funnel. This piece allows the reader to make up their mind about the product and move to the next level of a buyer's journey.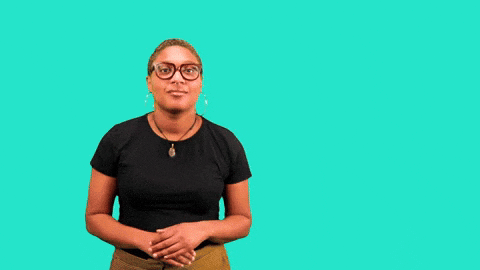 Reasons to hire a content writer:
You want to extend your business knowledge base and create brand credibility with content;

You want to produce long-form content;

You want to improve your SEO performance;

You seek long-term results.
What is a copywriter?
While the term copywriter is still used to describe most commercial writers, it's a bit different from content writing. Yes, copywriters also write, but as the title suggests, their goal is to attract sales directly and get an immediate response from a customer. So, it's better to refer to this type of writer as direct response copywriters.
They write short and sales-oriented texts such as slogans, ads, promotions, sales letters. They seek fast results and sales, while content writers focus more on a long-term strategy and information.
For instance, a copy in a magazine ad is short, direct, and actionable. It doesn't educate the reader about all the ins and outs of the product or service. Its main purpose is to catch their attention and invite them to take clear action, usually to purchase the offer or visit a website for more information (prepared by a content writer).
A direct response copywriter might not perform as well with long-form content because not all of your content should be salesy. Some of it just complements the strategy as a whole and helps the reader to make the decision.
Reasons to hire a direct response copywriter:
You need punchy content that would immediately generate profits;

You focus on fast results;

You want a wordsmith who can make a lead or a sale with only a few words.
In fact, these two professions should complement each other. A content writer should attract visitors, educate them about your brand, create awareness, trust, and relationships. In comparison, the copywriter goes straight to the point and finishes the sale.
The skillset of a content writer and copywriter
It would be challenging to put the skillset of a copywriter and content writer into two different categories because, to the core, their skills match, it's just the way they use them differs.
SEO
Knowledge of SEO is essential for any kind of writer who wants the content to rank on search engines. You don't have to be an SEO expert, but knowing how to play with links, keywords, and content structure goes a long way in creating performing content.
Both copy and content writers often get guidelines from the SEO team or content strategists, but it's important to know how to use those guidelines in providing compelling content. In this case, a content writer should have a better understanding of SEO as the whole written piece has to be composed in a way to rank, be captivating, and relevant to the reader.
A direct response copywriter needs that knowledge, but they play more with the emotion rather than the technicality of the content.
Communication and language
Most writers I've met, myself included, are introverts living in their own world. So, it sounds counterintuitive to expect good communication skills from a writer. But no matter that it goes against our nature, paper is safer than words. And while you might get sweaty hands talking to strangers, writing to them should come easily.
A conversational tone, consistent communication style, and flexibility to adapt to your audience are crucial. Both types of writers have to feel comfortable with it. However, a direct response writer has fewer words to bond with the reader and hack their communication style, which takes years of experience to do that with a short-form copy.
Storytelling
Stories are what interest people. The narrative is what sells. Whether it's an article or a slogan, it has to either tell a story or be a connecting part of it. And usually, content writers have to use their storytelling skills to create that narrative while copywriters use it to sell.
Research
Research often takes more time than writing itself. Copywriters and content writers need to know the audience they are addressing. They must understand the reader's needs and interests. What makes it different is that the copywriter uses this information to get into the reader's mind, while a content writer has to go a bit deeper.
On top of getting to know the reader, a content writer also has to research the topic, find relevant and reputable references, do interviews, find proof.
In conclusion
So, should you hire a direct response copywriter or content writer? It solely depends on your business needs and where you are at your communication stage with customers. You can definitely find a professional who can do both, but you can't expect a copywriter to feel comfortable writing a consistent 2000-word essay or a content writer to put all that information into two sentences and end the deal.
My advice is to create a list of goals you want to achieve with the new writer and see which category they match better.
If you're looking for a content writer with a long experience in the field, you came to the right place. Let's talk!